Divorce, alimony disputes, child custody, and other family law matters can become incredibly contentious and stressful.
Our compassionate lawyers can ease the strain by protecting your best interests as well as those of your children.
The law offices of Shore, McKinley, Conger & Jolley, LLP in Stockton and Walnut Creek, CA, are your source for compassionate legal guidance...
We emphasize collaboration and cooperation in family law cases whenever possible, but our attorneys are prepared to aggressively litigate in order to achieve your goals when necessary.
A Family Law Attorney
Can Find Solutions to Complicated Matters
Life-changing events within a family can generate significant stress for everyone, especially when they become legal matters. You have to not only determine how to proceed within the confines of the law, but also choose which issues to prioritize. Your choice of an attorney is among the most important decisions you can make when it comes to protecting your interests through every step of these challenges.
The law offices of Shore, McKinley, Conger & Jolley, LLP, have represented many individuals experiencing these sensitive and complex dilemmas over the last 35 years. A lawyer on our team can meet with you at our offices in Stockton or Walnut Creek, CA, to review your case. If you are struggling with difficult family matters, our attorneys can provide sound legal advice and dedicated representation.
Family Law Advocacy to Help Protect Your Future
Led in the practice area of family law by divorce lawyer John H. McKinley, our firm is ready to support you in finding a resolution to issues reaching any level of complexity and conflict. Our team has provided a full range of family law services to clients in the Central Valley for decades. Our attorneys can assist you in matters including:
To schedule a consultation at our family law offices in Stockton or Walnut Creek, CA, contact us online or call:
Taking the Right Approach to Meet Your Needs
Our family law attorneys emphasize thorough upfront analysis, careful strategic planning, and diplomacy. Our approach to law allows for even intensely disputed issues to be resolved through negotiations or mediation. However, if a more aggressive legal approach is required to obtain the best results for you, we are prepared to bring our full battery of litigation resources to bear so that you can achieve your goals.
Your children's best interests matter to us, and you can count on our attorneys to advise a course of action that protects their wellbeing.
These strengths have positioned us as an established resource for individuals with both minimal and massive assets, regardless of the legal complications they face. Our firm is deeply involved in our communities, and we want to see the best outcomes for our neighbors. You can depend on our team to use their resources to help you through this challenging chapter of your life and enter a new phase of prosperity.
All of our clients have unique needs. Our firm will give you and your loved ones the attention you need and deserve in order to achieve the right resolution.
Areas of Family Law
Divorce
When a family faces a separation, the process is never easy. Even in the best cases, when it comes to mutually agreeable terms, the stress and pressure can leave each party feeling overwhelmed. Our firm can provide an attorney who will review your case and identify all of the options available to you. Planning for a number of changes during the timeline of your divorce is important, and a lawyer from Shore, McKinley, Conger & Jolley, LLP can help guide you through this challenging time in order to minimize the mental and financial burden on your family.
I had a very vicious divorce that took over 3 years. My ex-wife went through 3 attorneys trying to keep up and gain the upper hand. I'm very happy I had John McKinley and Barbara on my team. They saved my business and my son lives with me full time, which is a miracle. It was a hard road, but I'm very thankful I stayed the path with John, he knew what he was doing and his strategy worked flawlessly.

- Dennis J., Yelp Review
We are here to help you protect your assets throughout the process of separation or divorce.
When a client in the midst of a divorce has a high net worth and a considerable estate is at stake, a high-asset divorce lawyer from our firm can help protect your financial future. Our decades of practicing law have resulted in an extensive network of accountants, appraisers, and business valuation experts who can help us make the right recommendations for your needs. These resources can be crucial in fortifying your position during any property division that takes place as part of your divorce.
Child Custody
Our lawyers are focused on helping to resolve custody issues in a way that serves the child's best interests. A healthy and stable relationship with both parents is important for the wellbeing of the child. One cannot overstate the importance of consulting a lawyer when it comes to child custody conflicts. In many instances, custody may need to change. A family law attorney can help resolve these matters in a way that protects the most important relationship you have: the relationship with your child.
Not every relationship ends well, and not every parent is perfect, but that does not mean you do not deserve to have a strong relationship with your child that allows them to benefit from your affection and guidance. A family law professional with Shore, McKinley, Conger & Jolley, LLP, can help you resolve your child custody issues in a way that allows you to continue to nurture your child.
Child Support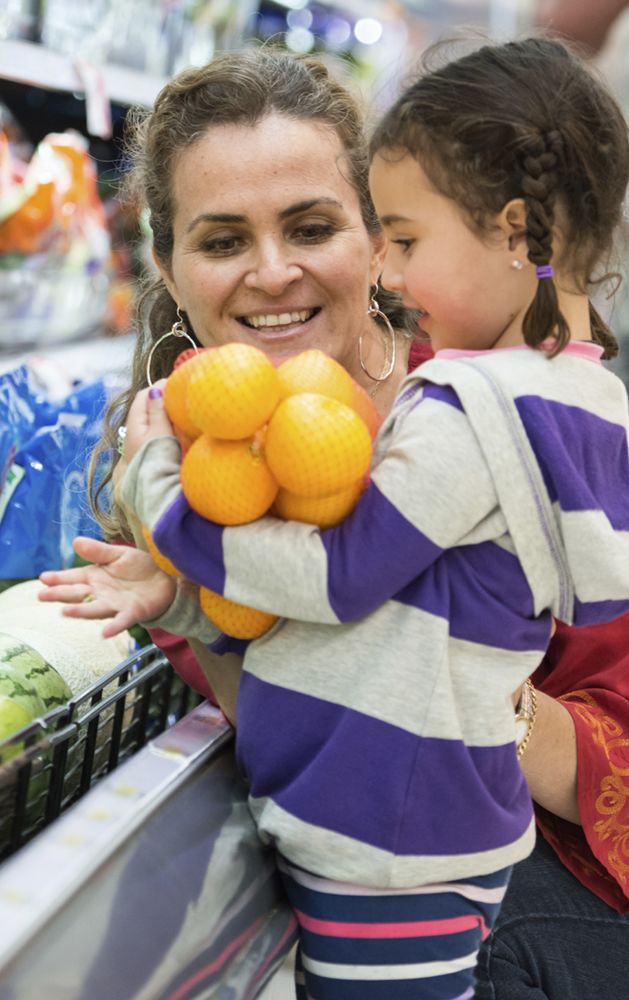 The relationship between you and your co-parent may have changed, but your child will always be your top priority. Because providing ample support for your child is essential, making a fair and thorough child support plan is a crucial aspect of any family separation. We handle all aspects of family law, and we can help you develop a plan that works for your child and protects your rights.
While a child support plan may have been fair at the time of the initial separation, that does not mean it will always be the most equitable and accurate plan. If there has been a major change in your financial situation or that of your former spouse, a lawyer from our firm can help you file for the appropriate post-judgment modifications. There are also instances in which one party does not live up to the terms of a divorce, requiring the filing of a post-judgment enforcement application. In either case, our family law attorneys are here to help. During your initial case review, we will begin collecting all the information needed in order to provide you with beneficial legal advice.
Contact the Law Offices of Shore, McKinley, Conger & Jolley, LLP
Our attorneys care about the wellbeing of our neighbors. Turn to use when life takes difficult turns requiring legal advice.
Whether you are struggling with a divorce, a child custody case, domestic violence, or other family law matters, you can feel confident that you will be treated with compassion and respect by our law firm. Our team of lawyers understands the importance of these cases, especially when children are involved, and will do our best to help your family achieve the best possible solution.
For a consultation focused squarely on your needs at our offices in Stockton or Walnut Creek, CA, we encourage you to contact us online or call:
Business and Estate Planning
Business and estate planning by our family law practice can protect what you have worked so hard to build. Proper planning can also continue to provide financial security for your family and loved ones. Many clients delay estate and business planning because of the implications involved. Few of us enjoy thinking about death and taxes, but seeking legal counsel before the inevitable can establish a plan of action regarding the distribution of your property and the management of your business. Estate plans can also provide instructions regarding the care of minor children.
We contacted Megan Galarneau to update our family trust and found her very knowledgeable on the subject. She was able to give us a clear and detailed explanation of the complexities of the family trust. We highly recommend her.

- Kenneth G., 5-Star Google Review
Planning your estate today can make all the difference when it comes to protecting your legacy and providing for your loved ones in the future.
In business and estate planning, our attorneys can provide a range of legal documents to specify the distribution of assets and legacy wishes. Depending on the size of your business or estate, it can be beneficial to consult a team of lawyers who have worked within the framework of California law for decades. At Shore, McKinley, Conger & Jolley that is the caliber of counsel you can expect to receive. Our family law offices in Stockton and Walnut Creek, CA, have assisted clients with everything from simple wills to in-depth estate planning such as living and charitable lead trusts.
Grandparents' Rights
Grandparents can provide companionship, love, and guidance to a grandchild. However, a grandparent's access to their grandchildren can become strained when parents separate or divorce. Often providing stability and a positive environment during uncertain times such as divorce or incarceration, grandparents can be unsure of their rights, such as their ability to gain legal custody of their grandchildren. Our family law team understands exactly how California law applies to the rights of grandparents. During a consultation at one of our family law offices in Stockton or Walnut Creek, CA, an attorney can educate you about your rights and recommend the best approach to take in pursuing visitation or custody rights.
Shore, McKinley, Conger & Jolley, LLP
Our firm has been representing clients in a wide range of practice areas for over 20 years. We are trusted across generations and are recognized by various prestigious organizations, including:
Martindale-Hubbell®
American Bar Association
Consumer Attorneys of California
Our team is ready to assist in most legal challenges that you may encounter throughout your lifetime. To schedule a consultation, call us at (209) 477-8171 or contact us online.